Timeshares are a type of vacation property ownership where a group of people share the use and expense of the property. Today's timeshares are not the timeshares of the past. In the 70's and 80's, developers were trying to unload unsold condominiums with offers of free weekend getaways and half-day high pressure sales presentations. The goal was to get you to buy 1 week a year at the same property in the same unit.
Today's timeshare properties are vastly different, offering buyers many choices. Instead of buying a week in the same room, buyers in flexible plans have the option to choose when and where they vacation. To be clear, a timeshare is not an investment as the underlying value of the timeshare tends to decline substantially over time however, a timeshare can be a viable option to pay for a yearly vacation.
The Timeshare Industry has Changed
The timeshare industry as a whole has gotten more transparent mostly as a result of large resort chains such as Disney, Marriott, Hilton, Four Seasons, Wyndham, Hyatt, and Starwood. Today all you need is an internet connection to view properties and details regarding the cost of owning a timeshare.
The average sales price of a timeshare is $20,020 with yearly maintenance fees of $880. Although the median age of a typical timeshare owner is currently 51, more and more younger buyers with families are finding a timeshare an attractive vacation option.
One of the most important decisions you will have to make when purchasing a time share is whether you want to buy a fixed week, floating week, or points. Let's take a look at the most common types of timeshare models.
Fixed Weeks Model – This was once the industry standard but is quickly being replaced by more flexible plans. For a fee, the buyer secures a number of weeks at the same property. The upside to this type of plan is that you are guaranteed that block of time for as long as you own that contract. The flip side is that there is no flexibility in when you can use your allotted time unless of course you join a timeshare exchange service.
Floating Weeks Model – With a floating weeks model you purchase the right to reserve a block of time withing a range of dates. Let's say you own a week at a resort between June 1st and July 30th. The nice thing about this type of plan is that you have the flexibility to vacation at a different time within that date range from year to year. You will need to plan far in advance to reserve your desired week as the most popular weeks will be in demand.
Points Club / Vacation Club Model – This model gives you the most flexibility. Instead of buying time at one resort, you are buying points that you use to purchase time at any number of the vacation club's properties. For example, Marriott's Vacation Club offers members access to over 50 resorts located in Australia, Las Vegas, Hawaii, Orlando, Myrtle Beach, Lake Tahoe, Spain and Thailand and more.
Getting the Best Value in Your Timeshare Purchase
Can You Commit to Vacationing Every Year?
Timeshares are designed for consumers who plan on vacationing every year so if you have a job with limited vacation or are relocated frequently by your employer, a timeshare may not be a good fit for you.
On the other hand, if you have the vacation time and budget for a yearly vacation then a timeshare may be an option for you.
Be Willing to Vacation During Off-Peak Times of Year
I don't have to tell you that traveling during peak travel season is more expensive than traveling at other times during the year. It's a simple matter of supply and demand economics. Buying a timeshare property is no different and you will quickly learn that the best properties and the best times will cost more.
Choose Your Location or Property Wisely
One way to evaluate a potential timeshare is to visit the property and check out the facilities thoroughly. Talk to several owners to understand what owning a property on the resort is like. You can also talk to a realtor that has been doing business in the area long enough to know the property's pluses and minuses or research timeshare value on your own.
Buying a timeshare property at a ski resort will appeal to a limited market when it comes time to sell your property just as a timeshare at a Disney Resort will appeal more to buyers with younger children.
Some companies offer memberships that allow you to buy points that can be used at any number of their properties all over the world. This type of arrangement provides the same benefits as other timeshares with the flexibility of many more locations.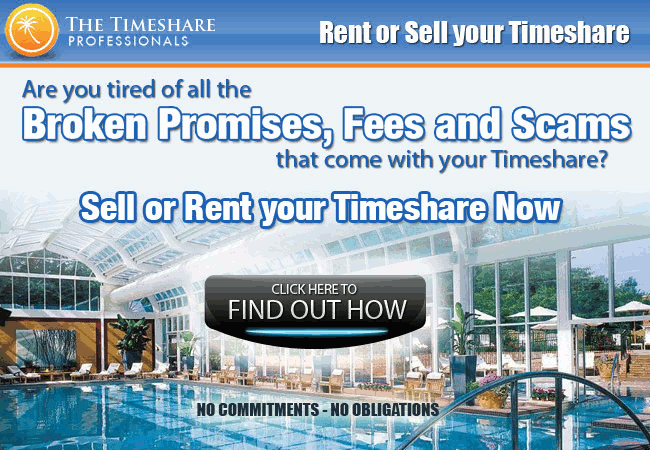 Use a Timeshare Reseller to Get Best Value
If you own a timeshare property and are thinking, I want to sell my timeshare now, one way to save money on your timeshare purchase is to go through a timeshare reseller. Whether you are buying or selling a timeshare, a quality reseller service can help you negotiate the entire process to make sure both parties interests are protected. By purchasing through a reseller you can save 30%-70% off the initial purchase price set by the developer. As with any transaction of this nature, each state has different regulations regarding how these transactions are handled so be sure to do your research an thoroughly check out any reseller you decide to go with.